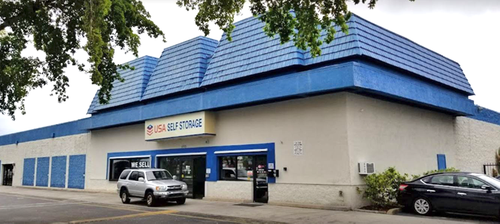 Ohio Concrete was hired to help one of our customers remove an old decorative façade from an existing storage facility.
The wood structure was supported by 12" concrete beams that needed to be cut and safely removed.
Once the wood structure was completely removed, OCSD was able to cut and fly the pieces safely to the dumpster with the help of crane.
The trick to setting lifting points and making the cuts without pinching or slamming blades comes with having experienced operators.
Not only was the job done safely, it was completed quickly. The customer is working on the building face now that his concrete problem has been solved.
Another job made easy by having the right tools and know how. Call us for your next concrete problem!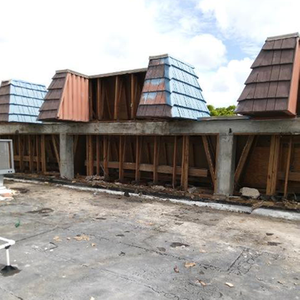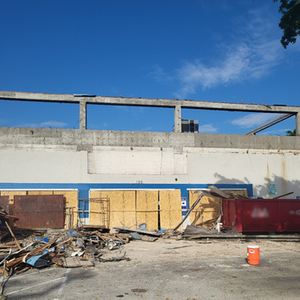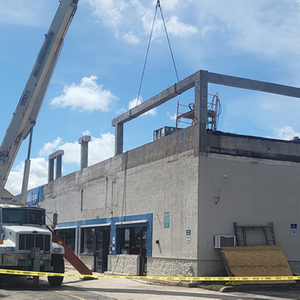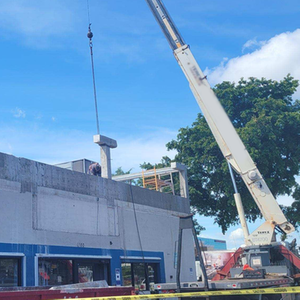 From large jobs to smaller jobs, we are your source for solving your sawing, drilling or concrete problems!