Concrete Bumper Post Installation
Protect your building, transformers, hydrants and other important objects from lousy drivers Bollard Post Installation.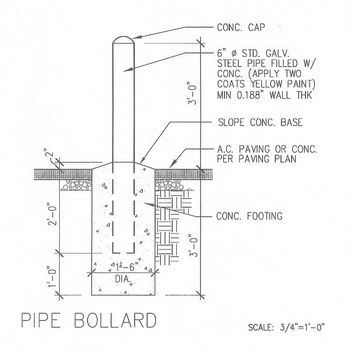 Bollard posts, more commonly known as bumper posts, are great for protecting doors, store entrances, light posts, and security devices from collisions.
We can install any quantity or size required, and we stock common sizes at our offices. Below is a standard installation detail. Your salesman can help you make decisions based on your application.
Step One: Our operator cores the concrete or asphalt to a size larger than the post.
Step Two: Auger the subgrade to the appropriate depth
Step Three: Set the post in the base concrete and ensure levelness and height
Step 4: Fill the bumper post and dome the concrete at the base and the top.
Once installed, the post can be painted or poly covers can be added. Our largest installation was nearly 1,000 bumper posts at a grocery warehouse. Installation can normally occur within a couple of days.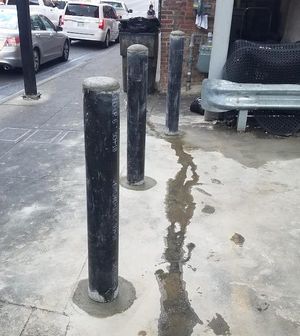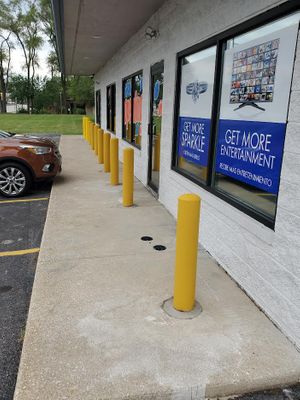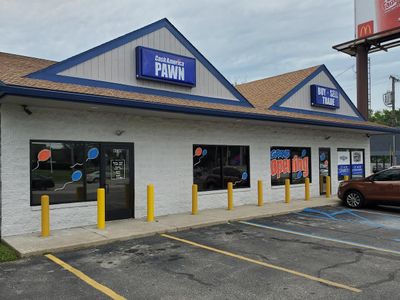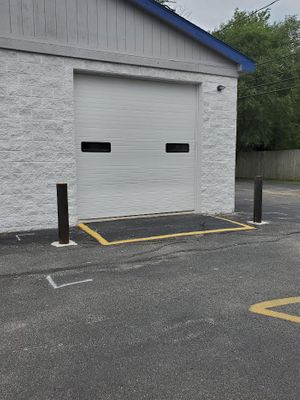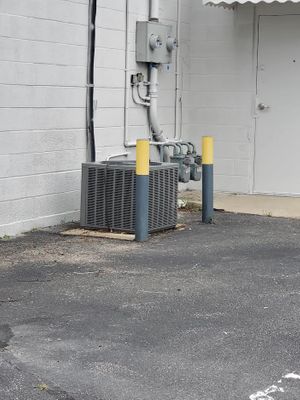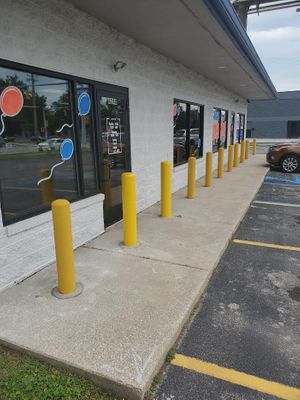 Bumper Post Installation