Ohio Concrete Is THE Concrete Cutting, Drilling And Coring Contractor Cincinnati Trusts
Ohio Concrete is the practical solution for Cincinnati's concrete problems. Call for a price estimate today.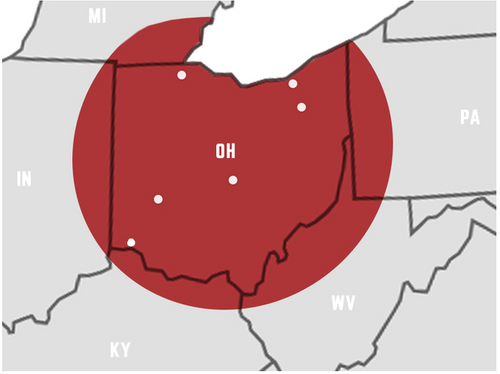 Ohio Concrete Sawing and Drilling Company
The Concrete Sawing and Drilling Company in Cincinnati, Ohio
Ohio Concrete Sawing and Drilling has proudly been serving Cincinnati and the surrounding area for over 30 years, providing quality concrete services and creating lasting relationships with our clients. Working with contractors of all kinds, construction management Companies, commercial property owners and even do-it-yourself homeowners, we are Cincinnati's answer for creating innovative and practical solutions for difficult and demanding concrete drilling and sawing construction or remodeling projects.
We understand no two projects are alike, that's why we anticipate each client's individual needs, and exceed them with exceptional service. Our concrete contractors have worked on countless job sites from industrial warehouses and commercial buildings to educational and medical facilities, giving us the experience to be Cincinnati's top concrete contractor. Although our office is located in Franklin, south of Cincinnati, we have concrete contractors spread out all over the Cincinnati area who are equipped with the tools, experience and manpower to handle any and all of your concrete needs, and get your project done right the first time.
As Cincinnati's premier concrete contractor, we specialize in concrete sawing, coring, and concrete drilling, while also providing quality services in track sawing, wall sawing, slab sawing, and wire sawing. Contact your nearest office today to learn more about our other services in concrete demolition and removal, or our services in concrete grinding, concrete polishing and concrete sealing.
Contact Jamison Gee at (513) 723-0099 to discuss your concrete demolition needs today! With over 20 years of experience in the concrete cutting industry, John can easily come up with the right solution for your project, that's quick and cost effective. Or click HERE for a free online estimate. Let us be your favorite concrete cutter company to call in the Cincinnati area!
Looking for Concrete Services Near me?
Our Cincinnati Office serves the following surrounding cities in Ohio and Kentucky:
Mason

West Chester

Blue Ash

Montgomery

Wyoming

Indian Hill

Loveland

Glendale

Sharonville

Springdale

Lebanon

Milford

Fairfield

Monroe

Cheviot

Reading

Maineville

Morrow

Batavia

Harrison

Hamilton

Liberty Township

Hillsboro

Richmond, Indiana

Covington, Kentucky

Alexandria, Kentucky

Independence, Kentucky

Newport, Kentucky

Erlanger, Kentucky

Florence, Kentucky

Ghent, Kentucky

Hebron, Kentucky

Union, Kentucky

Fort Mitchell, Kentucky

Fort Thomas, Kentucky
Don't See Your City?
We also provide quality concrete demolition services to the following Ohio and Kentucky area counties:
Hamilton

Warren

Butler

Clinton

Clermont

Brown

Boone County, Kentucky

Campbell County, Kentucky

Carrol County, Kentucky

Grant County, Kentucky

Kenton County, Kentucky

Gallatin County, Kentucky

Pendleton County, Kentucky
Best Concrete Cutting, Drilling and Removal Service Near Me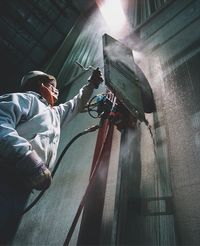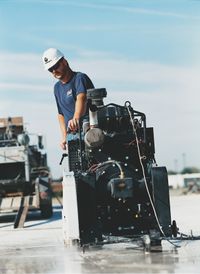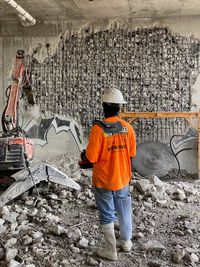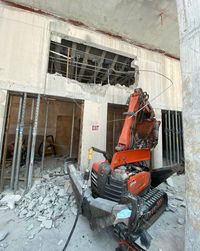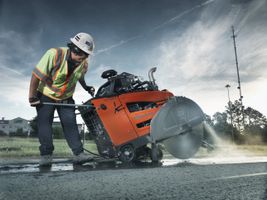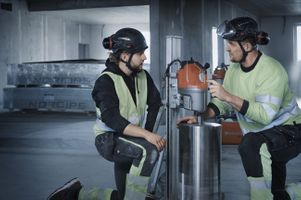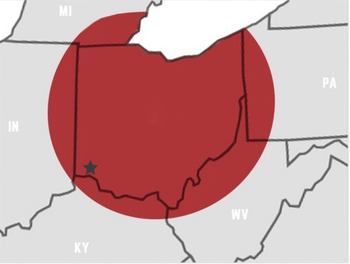 Our Cincinnati Office is Located at:
The Cincinnati Concrete Professionals
If you are searching for concrete cutting near me or concrete cutting contractors near me, Ohio Concrete Sawing and Drilling, Michigan Concrete Sawing and Drilling, ABC Concrete Cutting are the right choice to complete all levels of concrete demolition. Each of our divisions has lists or areas we serve and we will travel outside those areas per the customer request. When searching for asphalt cutting or concrete coring near me, be sure to consider us an option to achieve your project goals. Even if we are not the closest concrete cutter nearest to you, we more than likely have concrete cutters living in your area. We can quickly get to your project and service you safely and swiftly. We look forward to hearing from you and serving your concrete cutting needs. Contact us today & check out the list of areas we serve above!