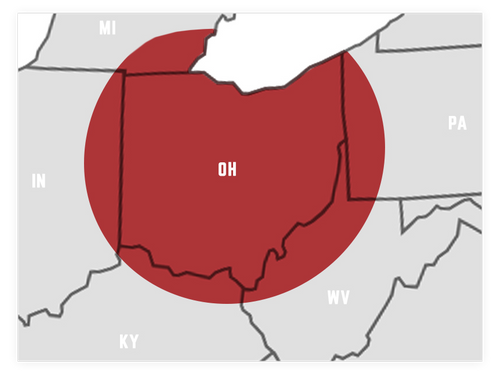 We are THE solution for your concrete problems
Ohio Concrete Cutting Company is Ohio's leading concrete and asphalt, coring, sawing, cutting, breaking, drilling, grinding and polishing company. No matter what type of concrete drilling project you have coming up, we have the tools and the experience to get it done right the first time.
We service all of Ohio, with offices in Toledo, Dayton, Cleveland / Akron and Columbus. We also serve the surrounding areas of Michigan, Pennsylvania, Indiana, Kentucky and West Virginia.
We anticipate each client's needs and meet them with exceptional service by developing innovative and practical solutions for difficult and demanding concrete drilling and sawing construction and remodeling projects. We pride ourselves in building lasting relationships with our clients, who rely on our high quality work with competitive pricing. It's what keeps them coming back to us as their preferred concrete contractor.
Contact us today for a quote on your next Sawing & Drilling project!
Concrete Services We Provide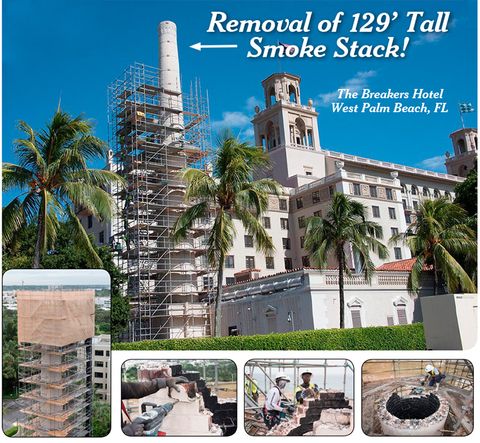 Removal of 129" Tall Smoke Stack
Our sister-company, ABC Concrete Cutting Inc. was contracted by The Weitz Company to remove a smoke stack which was part of the original construction of the Breakers Hotel built in 1929 when the boilers were powered by coal.