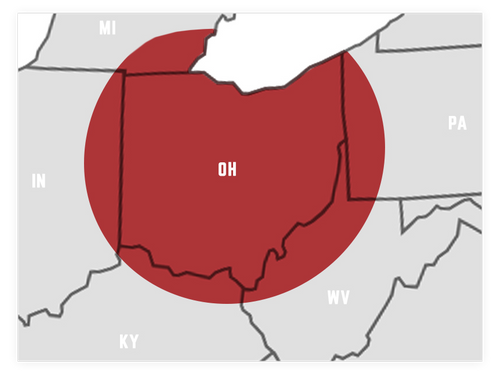 Ohio Concrete Cutting Company is Ohio's leading concrete and asphalt, coring, sawing, cutting, breaking, drilling, grinding and polishing company.
Ohio Concrete has the manpower and equipment to accomplish projects of any size. We are THE solution for concrete problems.
Service Area
We serve all of Ohio. We have offices in Toledo, Dayton, Cleveland / Akron, Columbus. We also serve areas in Michigan.
Concrete Services We Provide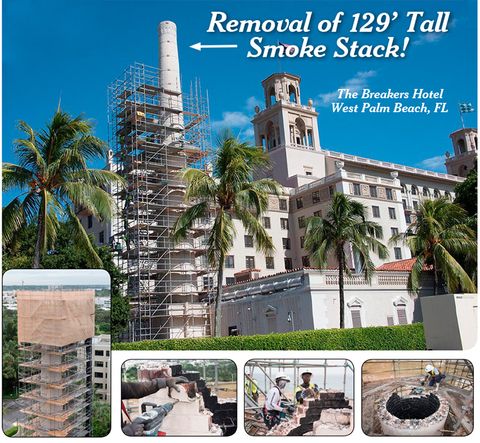 Removal of 129" Tall Smoke Stack
Our sister-company, ABC Concrete Cutting Inc. was contracted by The Weitz Company to remove a smoke stack which was part of the original construction of the Breakers Hotel built in 1929 when the boilers were powered by coal.