About Ohio Concrete
40 Years of Serving Ohio, Michigan, Indiana, Kentucky, Pennsylvania, and West Virginia.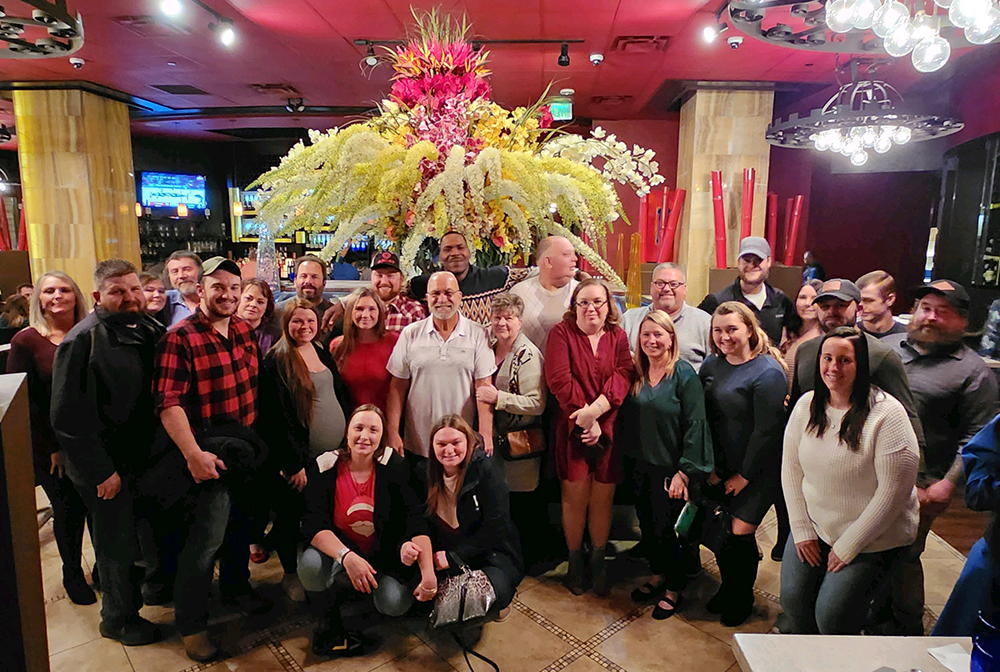 Skip Aston founded Ohio Concrete Sawing and Drilling in 1981, after having worked with another concrete cutting company. In the early '80s, as a recession swept the country, money was tight, so whenever Ohio Concrete had a job for which they did not own the equipment, Skip and his staff would go out and buy it. The team at Ohio Concrete had only needed an extra day or two in order to acquire the larger core bit or blade.
With this "go-getter" mindset, growth for Ohio Concrete Sawing and Drilling continued throughout the '80s, as the company added branches in Columbus (1983), Detroit (1986), Dayton/Cincinnati (1988), and Cleveland/Akron (1991). With these additions, Ohio Concrete was able to service the entire state of Ohio as well as Southeast Michigan, Northern Kentucky, Western Pennsylvania, and Eastern Indiana.
In the last 15 years, we at Ohio Concrete have been proactive in our efforts to respond to both the volatile economic climate and the changing construction industry. These efforts have included the following:
Conversion of some of the hydraulic systems in order to utilize more environmentally friendly fluids.

Addition of high cycle equipment to eliminate the need for hydraulics in most cases. Each branch should be equipment with setups near the end of next year.

Broadening of services in order to offer concrete polishing, flooring preparation, electric interior excavation, and wire sawing - since these services allow us to meet more of the needs of our customer base

Expansion into Southeast Florida with the purchase of ABC Concrete Cutting, a company that has been in Southeast Florida since 1971 and is the largest concrete cutting contractor in the area.

Additional Nashville, Tennessee location added in 2017 to expand our reach of services and expertise

Creation of industry-specific training programs for safety and operation

Extensive Silica Compliance with medical testing and additional training to esure your jobsite remains safe.
Ohio Concrete is transitioning into its next generation of leadership, and we are making every effort to ensure the success of the company for several decades into the future. We take pride in our size and our ability to help our customers. To this end, we are constantly striving to improve our service and grow our company in order to better serve you.
Ohio Concrete Sawing and Drilling is committed to the following three objectives. All decisions will be consistent with these objectives.
1. long-term Customer relationships
We recognize customers have other options available and will call us only if we meet or exceed their expectations. We believe these expectations are:
Show up at the scheduled time.
Provide quality and well-maintained equipment.
Provide well-trained, courteous, and productive personnel.
Complete all work correctly the first time: 1) All cuts straight 2) Cut slabs completely through 3) Provide prompt explanations to any variation in expectations
All work must be priced fairly.
2. Employee satisfaction
We will recognize all employees for their contributions, solicit their input and listen to their concerns and ideas. Our desire is for all employees to take pride in their decision to work at Ohio Concrete Sawing and Drilling.
3. Commitment to safety
We will make sure every employee is trained so they are able to recognize and respect potential hazards and know how to deal with them. If an operator has any doubts concerning safety, they are instructed to stop work until they are satisfied no one's safety is in jeopardy.
10 Things to Know About Ohio Concrete
1. We Can Manage Projects Big and Small
As one of the largest concrete cutting companies in the Midwest, we have the ability to complete the largest projects.
2. We Take Safety Seriously for Our Team and Clients
The first priority for our concrete cutters is safety. They are constantly receiving training using our online platform and live instruction.
3. We Invest in Top of the Line Equipment
4. We Employ the Best Talent
Our cutting / drilling / coring operators are placed around the state so that we have concrete cutters near you and your site.
5. Area Offices and Fully Mobilized Crew
Our concrete cutting company services areas in Kentucky, Pennsylvania, Michigan, West Virginia, and Indiana.
6. Efficient at Every Step
Concrete is heavy stuff. Concrete with rebar weighs approximately 150 pounds per cubic foot. Our concrete demolition company has the excavation tools to make it light work.
7. Silicosis is a Concern We Take Seriously
Silicosis is a real disease and a concrete cutting companies should only drill or cut dry when necessary with the proper guards and vacuums.
8. We Want Your Business, We Offer Free Quotes
9. Proper Insurance is an Important Investment
Many concrete sawing and drilling companies are operating without proper insurance, verify that the concrete demolition company you select has insurance by requesting a certificate.
10. We are Available Before, During and After Any Project
We want your project to go smoothly. We encourage customers to contact us and ask any questions as it relates to your project before, during, or after. Please do not hesitate to get us involved in your concrete cutting project.